Elevate your Biryani experience: 5 must-try variations for Bakrid
Biryani has a special place in food lovers' hearts around the globe. Biryani, which originated in the Indian Subcontinent, has evolved through the centuries to incorporate regional flavors, spices, and cooking techniques. This article will take you on an exciting culinary journey as we explore seven different biryani varieties and their stories. These variations will tantalize the taste buds of any biryani lover or curious foodie.
Table of Contents
Introduction
Hyderabadi Biryani – The Nizam's Treasure
Lucknowi Biryani – The Awadhi Delight
Dindigul Biryani – The South Indian Surprise
Vijayawada Biryani: The Spicy Andhra Delight
Chicken 65 Biryani – A Fusion of Flavors
Recreate the Biryani Experience
Conclusion
FAQs
Introduction
Biryani is a royal dish that has been celebrated around the world. The fragrant basmati, combined with savory meats or vegetables and a variety of aromatic spices create a delicious symphony. We're going to take a trip through seven different biryanis, each with their own regional influences and story.
Hyderabadi Biryani – The Nizam's Treasure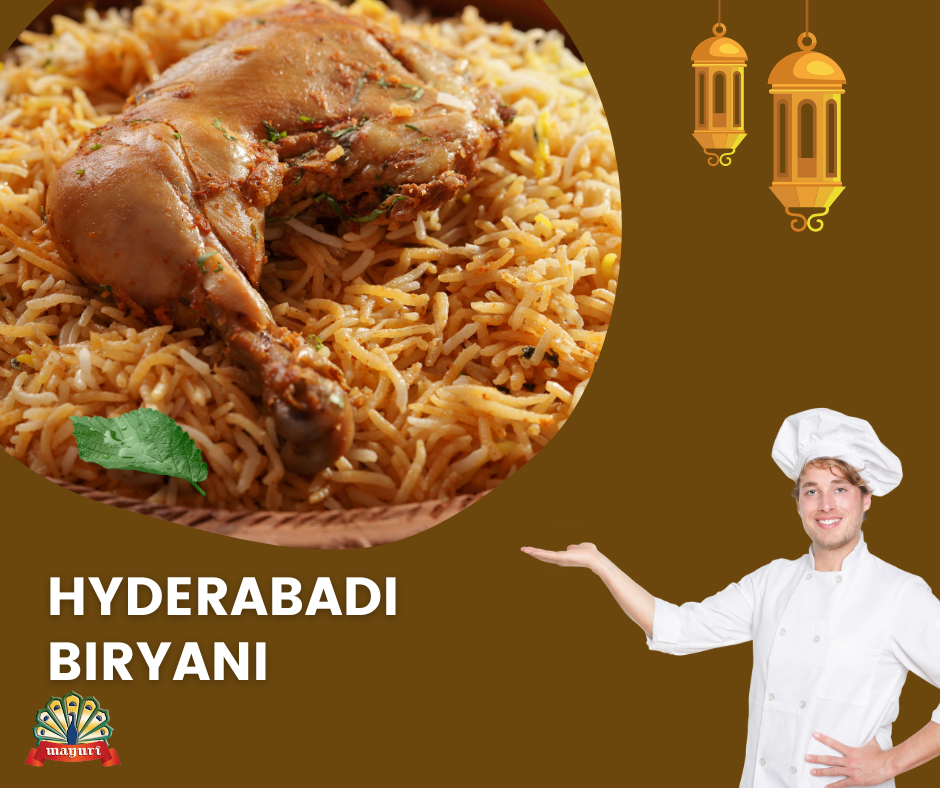 The Hyderabadi Biryani, which hails from the royal kitchens in Hyderabad, is the epitome of indulgence. The biryani's rich flavors, slow-cooked meat, and perfect balance of spices are what make it so special. Basmati rice, saffron-infused milk, and a unique mix of spices such as cloves, cinnamon, and cardamom create a delicious experience for the taste buds. Hyderabadi Biryani's roots go back to the Nizam period when it was associated with lavish banquets and royal feasts. Taste this Lip smacking dish today.
Lucknowi Biryani – The Awadhi Delight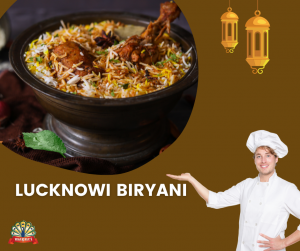 The Lucknowi Biryani is a dish from the city of the Nawabs – Lucknow. It's known for its delicate flavors and tender meat. This biryani, which is made in the "Dum Pukht style", allows the flavors to blend perfectly. The meat and rice in the sealed pot are cooked slowly together. This biryani has a distinctive aroma thanks to the fragrant spices such as saffron and mace. The Lucknowi Biryani is a reflection of the sophistication and elegance of Awadhi Cuisine, known for its refined tastes and culinary traditions.
Dindigul Biryani – The South Indian Surprise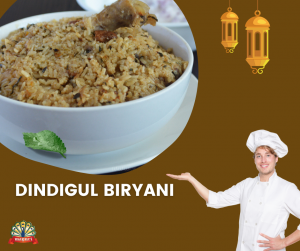 Dindigul Biryani is a lesser-known gem in Tamil Nadu. It packs a powerful punch. The short-grain, aromatic rice and generous pepper in this biryani give it a unique flavor profile. Dindigul Biryani has a fiery kick that makes it popular among spice lovers. This biryani is a celebration of the culinary traditions in Tamil Nadu. The use of local techniques and spices creates an incredibly unique taste.
Vijayawada Biryani: The Spicy Andhra Delight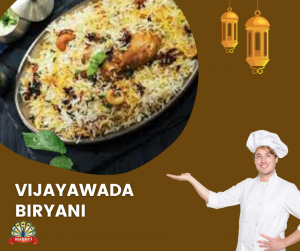 Vijayawada Biryani is a delicious explosion of flavors that comes from Andhra Pradesh. This biryani has a fiery flavor, thanks to the green chilies used liberally and garam masala. It is a delight for the senses. Order  Vijayawada Biryani now, it celebrates Andhra's love of spice and bold flavors. It is a favorite with spice lovers. 
Chicken 65 Biryani – A Fusion of Flavors
Biryani is evolving and new variations are being created. The Chicken 65 Biryani is one such creation. It combines the popular Chicken 65, an aromatic and spicy fried chicken dish with the aromatic layers of rice in biryani. Chicken 65 is cooked with rice to allow the flavors to infuse. The result is a delicious fusion of tastes. This biryani shows how culinary creativity knows no bounds.Order your plate of Chicken 65 Biryani in Seattle now.
Recreate the Biryani Experience
It's time to recreate these biryanis in your own home. Take a culinary journey and recreate these delicious biryanis using our authentic ingredients. You can choose from the richness of Hyderabadi, the subtlety of Lucknowi, the fusion of Kolkata, the Dindigul spice, the Thalassery delight, the Vijayawada spice, or even the Chicken 65 innovation. Each variation will transport you back to the region they originated in.
Biryani in all of its regional variations is a testament to the rich tapestry, stories, and cultural heritage that the Indian Subcontinent has to offer. Each biryani has a story to tell, from the royal feasts in Hyderabad to the streets in Kolkata. It is a culinary experience that will capture your imagination and palate. Whether you are looking for an authentic dining experience or a culinary project that is exciting and new, we have something to suit your needs.
Celebrate Bakrid 2023 with joy and blessings at our Indian grocery store with a halal meat shop. We extend our warmest greetings of Bakra Eid Mubarak to all our valued customers. Discover a wide range of authentic Indian spices, grains, and fresh produce to prepare your festive feasts. Our halal meat section offers premium quality cuts, ensuring you have the finest meat for your special meals. Visit us for all your grocery needs this Bakra Eid 2023 and experience the true flavors of India.
The world of biryani is full of endless possibilities for elevating your Eid al-Adha culinary journey.
FAQs
What is the best biryani to be found in Seattle?
Mayuri restaurant is proud to serve some of the finest biryanis available in Seattle. Our restaurant offers a wide range of regional flavors and variations that will suit any palate.
Where can I get the best chicken biryani?
You need not look any further! You will be blown away by the flavorful and succulent biryani chicken served at our Mayuri Indian restaurant in Seattle.Order now
What makes Hyderabadi biryani special?
Hyderabadi biryani is a culinary marvel, with its unique blend of spices, rich flavors, and slow-cooked meat. Taste it now by ordering from Mayuri Indian restaurant in Seattle.
Can I make these biryanis at home?
Absolutely! You can make these biryanis in your home with our easy-to-follow recipes and authentic ingredients found at Mayuri Indian grocery stores in Seattle.
Where can I find the original ingredients to make these biryanis?
Get access to our authentic ingredients and embark on your biryani journey by visiting our Indian grocery shop in Seattle. We are at 4 locations in Seattle for your convenience.Redmond Overlake Extension

We specialize in Halal meat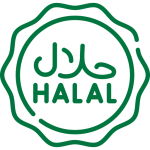 Prepare to enjoy the rich flavors and stories that these seven biryani variations will bring to your table. Bon appetit. Did we miss out on your favorite biryani, let us know in the comments. Looking forward to hearing from fellow foodies.