Rath Yatra: Delightful Flavors and Divine Recipes: Celebrate the Joy!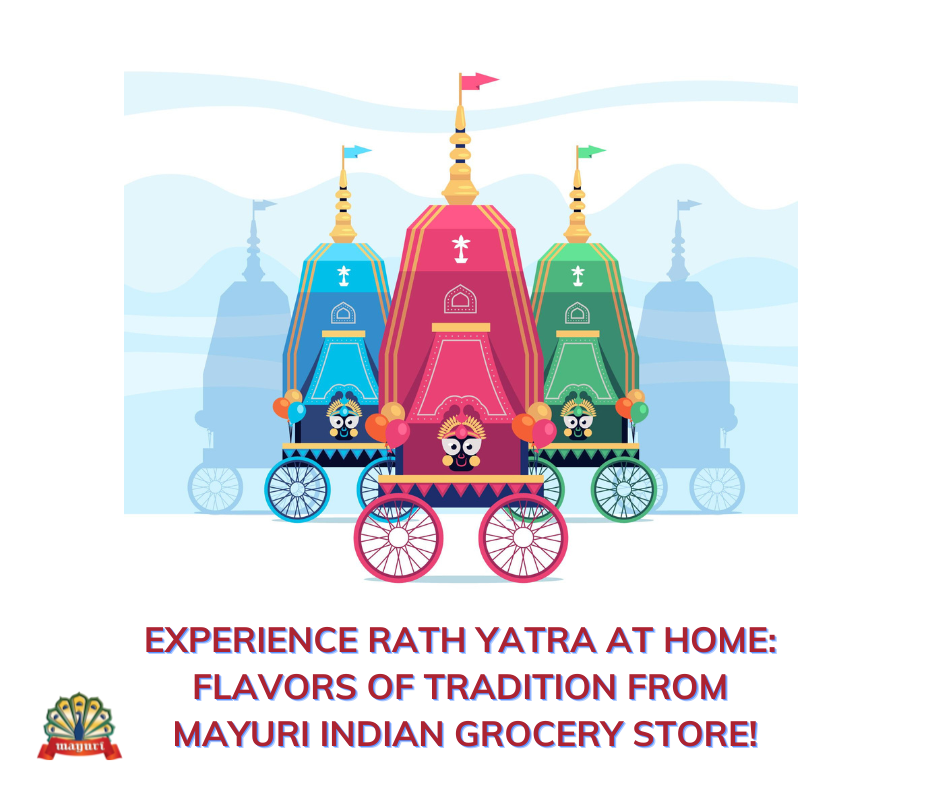 Introduction:
Rath Yatra is a grand festival that Indians celebrate with great devotion and enthusiasm. It holds a special place within their hearts. We extend our warmest greetings to you and those closest to you as we approach this auspicious event. We at our Indian grocery in Seattle understand the importance of Rath Yatra, and we strive to bring the essence of the festival to you. Explore the recipes for the most popular three dishes of Rath Yatra.
Enjoy the convenience and tradition:
It's never been easier to plan for Rath Yatra Puja! We are proud to offer everything you need to have a fulfilling and complete puja. We have everything from vibrant flowers to add a touch divinity to your house to the best Indian ingredients and sacred objects. You can access a wide range of puja essentials with just one click.
A Feast of Flavors
Rath Yatra, a festival that celebrates devotion and Indian food, is more than just a religious celebration. We at our Indian grocery shop understand how important authentic ingredients are in creating a memorable feast. We stock our shelves with aromatic Basmati Rice, spices and other ingredients to elevate your culinary creations. Rath Yatra's flavors will transport you to India where each bite is a celebration and celebration of taste.
Rath Yatra Recipes:
1. Pahala Rasgulla:
Pahala Rasgulla, a sweet treat that is popular during Rath Yatra and the festival of Rath Yatra in India, is a soft, spongy dessert. It's made from cottage cheese and covered with a delicious syrup. This recipe is easy to follow and will allow you to make this delicious treat at home.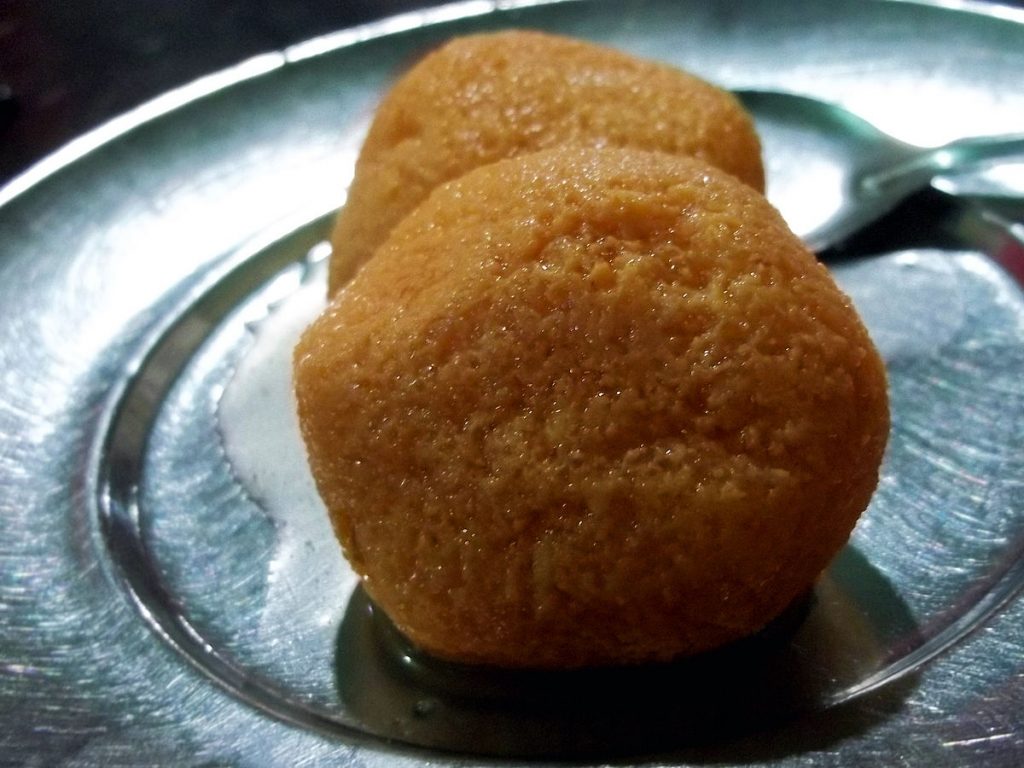 Ingredients:
– 2 liters milk
1 teaspoon lemon juice
– 1 cup of sugar
– 4 cups of water
– A few strands saffron, if desired
– Cardamom powder (optional)
Instructions:
Heat the milk in a large pan until it boils.

Add the lemon juice, and gently stir until the milk curdles. Remove from heat.

Separate the curdled cheese (chenna), using a cheesecloth or muslin, from the whey.

Remove any lemony taste by rinsing the cheese in cold water.

Then, knead the cheese until it is smooth.

Roll the cheese between your hands to smoothen it.

Bring sugar and water in a separate pan to a rolling boil. Stir until sugar is completely dissolved.

Optional: Add saffron and cardamom powders to the sugar syrup.

Drop the cheeseballs into the syrup, and then cover the pot.

The rasgullas should be cooked in the syrup at medium heat for 15-20 minutes, or until they have doubled in size.

Let the rasgullas completely cool before serving. You can enjoy them warm or cold.

Order authentic ingredients now



2. Khaja:
Khaja is a crisp and flaky dessert
Rath Yatra is a time to indulge your palate. This sweet is a traditional treat made of layers of fried pastry and syrup. Khaja is a delicious sweet that can be served at your Rath Yatra.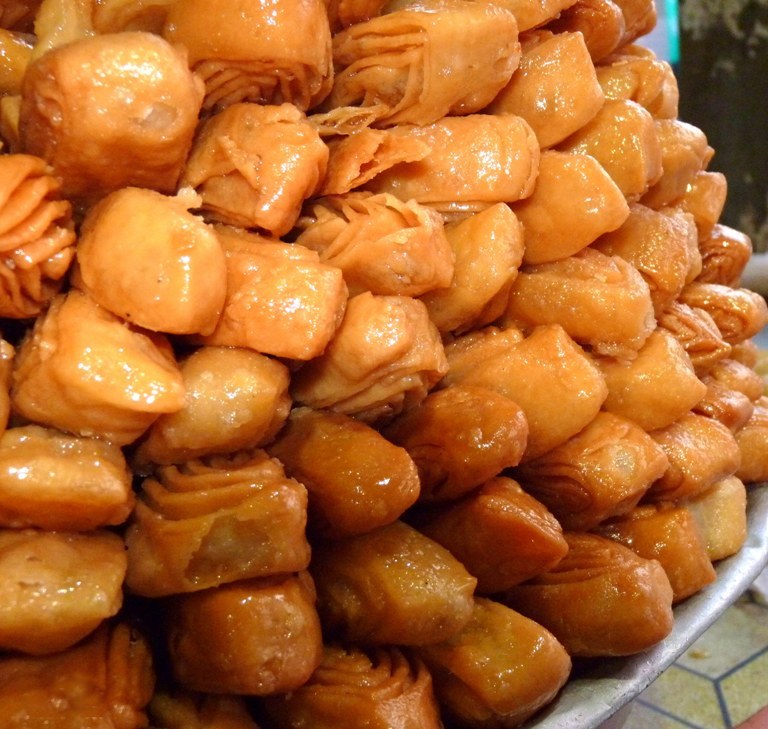 Ingredients:
– 2 cups all-purpose flour
– 1/4 cup clarified butter (ghee)
– 1/4 cup of water
– 1 cup of sugar
– 1/2 cup of water
– Cardamom powder (optional)
– Chopped pistachios or almonds for garnish (optional)
Instructions:
Combine the all-purpose and ghee in a bowl. Mix until mixture looks like breadcrumbs.

Add water gradually and knead the dough to a smooth consistency.

Divide the dough in small portions, and roll out each portion to a thin rectangular sheet.

Heat oil in a deep frying pan.

Fry each sheet of rolled dough one by one until golden brown and crisp. Drain excess oil onto a paper towel.

Combine sugar and water in a separate pan to create a syrup. Cook until sugar dissolves, and the syrup slightly thickens. If desired, add cardamom.

Make sure each sheet of fried dough is coated with the syrup. Remove it using a slotted teaspoon.

Place the coated sheets onto a wire rack, or plate. Let them cool down and harden.

If desired, garnish with chopped pistachios and almonds. Enjoy the syrup-soaked, crispy Khaja!




3. Chhena Poda:
Chhena poda, a delicious cheesecake-like dessert that hails from Odisha, is a must during Rath Yatra. This delicious dessert is made from fresh cottage cheese, cardamom and sugar. It's then baked until it's perfect. This recipe will help you recreate this delicious delicacy.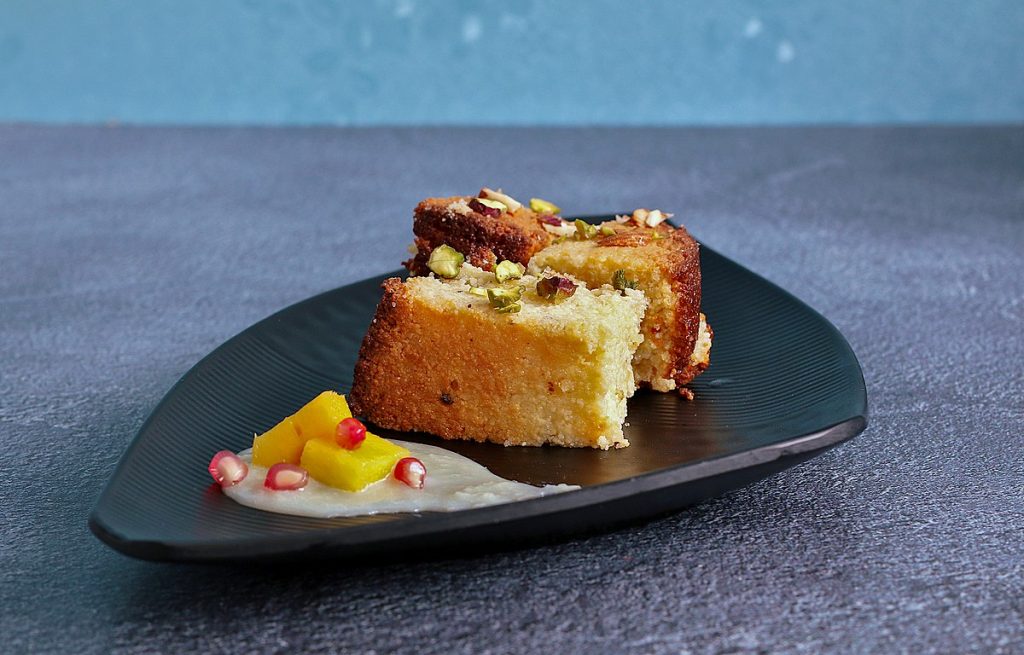 Ingredients:
– 500 g of fresh cottage cheese
– 1 cup of sugar
– 1/4 cup semolina (sooji)
1/4 cup wheat flour
Cardamom powder – 1/2 teaspoon
– 2 teaspoons of ghee
– Cashews, almonds or other nuts for garnishing (optional).
Instructions:
Pre-heat the oven to 190degC (355degF). Grease a baking dish with ghee.

Crumble the cottage cheese in a bowl until it's smooth and lump free.

Add the sugar, semolina and wheat flour to the cottage cheese crumbles. Also add cardamom powder and ghee. Mix all ingredients until well combined.

Spread the mixture evenly in the baking pan.

If desired, garnish the top of the cake with almonds or cashews.

Bake the pies in a preheated over for 45-50 minutes, or until they are golden brown on top and a toothpick is inserted into the middle comes out clean.

Let it cool down before cutting.

Enjoy the unique flavor of Chhena poda.
Conclusion:
Rath Yatra brings together devotion, celebration and community. We are proud to be part of the Rath Yatra at our Indian grocery in Seattle. With
Love to experience the Mayuri store ambiance. Get directions to stores near you
Bothell Thrasher's Corner
20617 Bothell Everett Highway, Suite: B
Bothell, WA 98012
PH: (425) 483-3000
Redmond Town Center
7225 170th Ave, NE# 101
Redmond, WA 98052
PH: (425) 869-6197
Overlake Extension
2010 148th Ave, NE Suite 160
Redmond, WA 98052
425-881-6284